What really happened to Ueli Steck at that day?
Although there have been so many speculations and assumptions swirling after his death, the basic question of what really happened to Ueli Steck has remained unanswered to this day.
After texting Tenji Sherpa that he would be climbing Nuptse at that time (29 April 2017, evening) Ueli Steck could no longer be contacted. He also did not answer the message that Tenji Sherpa had send to him. However, at around 04:30 am (30 April 2017), Ueli Steck was still confirmed to be walking hand in hand with French climber Yannick Graziani to the glacier from Camp 2.
While Graziani continued his journey to Camp 3 in an attempt to climb Everest without O2, Ueli Steck turned right and began climbing Nuptse. Some witnesses said someone saw Steck's figure on the Nuptse wall just before dawn, when the Himalayan sun was just refracting its rays in the dim.
It is estimated that Steck's fall position is about 1000 feet from the summit of Nuptse, or about 300 meters from the highest point of Mount Nuptse. However, to confirm the exact location of the fall of Ueli Steck is also uncertain, no one has seen very accurately the tragic events that took place.
Ueli Steck How Did He Die?
The cause of Steck's death from falling off the cliff of Nuptse, is something that is certain and does not need to be debated. However, the mystery of how he fell? What is he there for? What had happened actually? Did he slip or how did it really happen? completely a mystery that has never been answered until any time.
There are many assumptions that have sprung up regarding the cause of Steck's death. Given his impressive career and reputation, he is the king of modern speed ascents, no other climber has stood where Steck is, so it is a bit difficult to accurately predict what actually happened to the legend.
Jonathan Griffith, who had been Ueli Steck's climbing partner before, gave a little explanation about Steck's presence on the cliffs of Nuptse. According to Griffith, Ueli Steck would definitely choose to climb the Nuptse which is more 'a feeling of climbing' rather than traveling from Lhotse Face to South Col if the goal is the same as acclimatization. People like Steck will always put themselves out there to do something new, more challenging, less boring and less mundane.
Griffith's opinion is acceptable, at least by some people who know Steck well. That might have answered the question of why Steck climbed the Nuptse cliff.
Tenji Sherpa's explanation also adds to the strength of this opinion of Griffith, who says that he received a rather sudden message from Steck regarding his decision to hike to Nuptse. And then when Tenji replied by asking Steck if he was hiking solo or with a friend, the message never got a reply again.
If Ueli Steck's presence and perhaps Ueli Steck's motivation at the Nuptse Cliff at that time had been answered, then the next main question would be; how did he fall?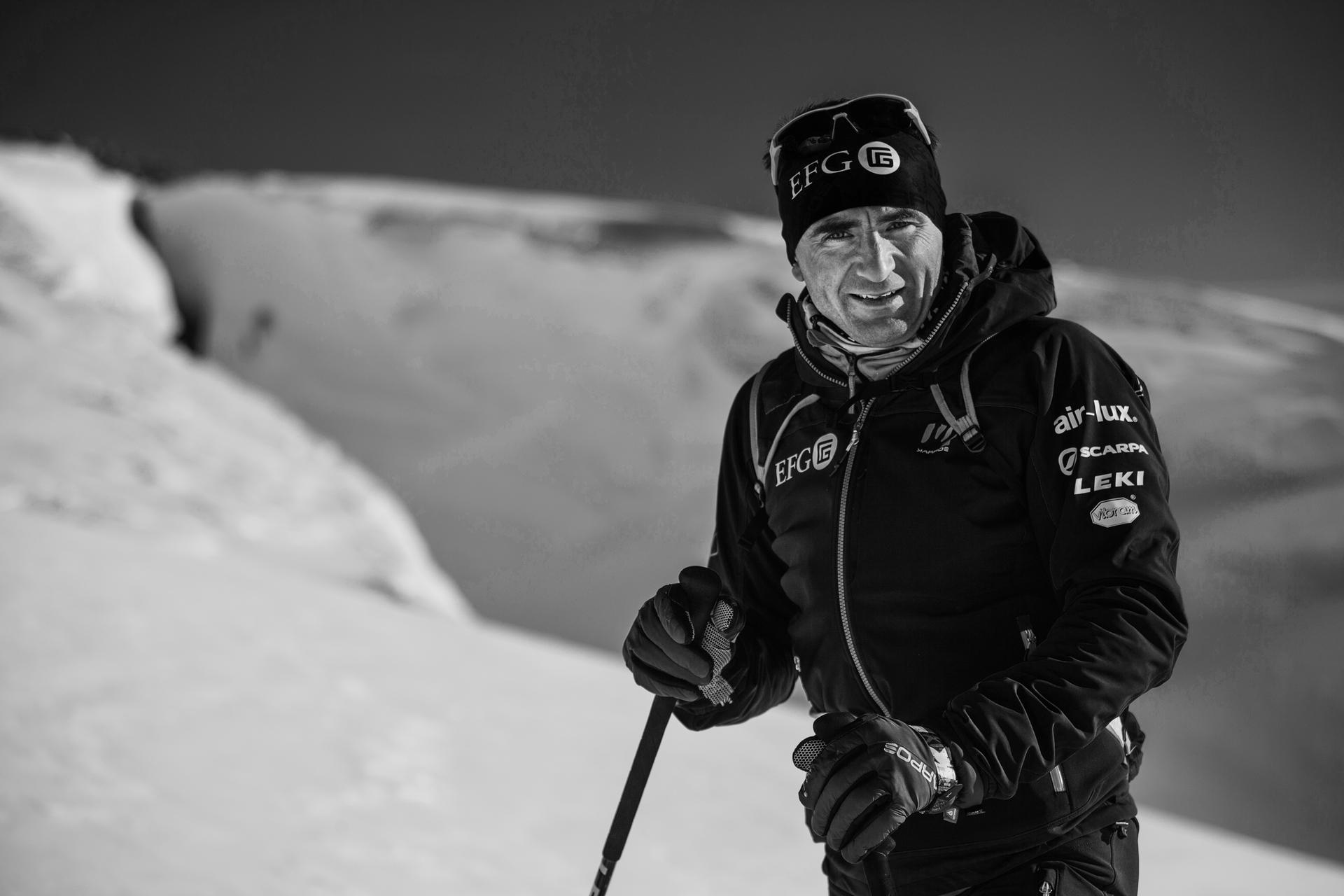 As has been widely known by the world, Ueli Steck is an alpinist with superhuman abilities that can be said to be far above most climbers, even the best climbers. He was used to climbing solo, traversing difficult routes and taking days for other climbers, but Steck finished in just a matter of hours.
Ueli is the king of the Alps, he is the king of the Trilogy North Face of the Alps, he is the first human on this earth to successfully complete the solo ascent of Annapurna South Face in just 28 hours. He was simply too perfect to simply be described by the term 'slip' as the cause of his death. A more specific and reasonable cause is needed why a swiss machine like Ueli Steck can fall so easily.
However, there is something quite interesting about the cause of Steck's death. This interesting point of view stems from an interview between Leo Montejo (he is a doctor on the Madison Mountaineering team) and Vinayak Jaya Malla, the Nepalese sherpa who was the first to discover Ueli Steck's lifeless body.
According to the narration presented by http://www.markhorrell.com, it turns out that Vinayak is a very interesting person to talk to, he is knowledgeable, has great curiosity, and most importantly; have a good enough memory to detail the details of the events at that time.
Vinayak Jaya Malla hiked from Camp 1 at Western CWM in perfect weather conditions, clear skies without clouds, and also without strong winds. From where he was climbing, Vinayak saw a climber who was on the Nuptse ridge which has a height of 7,861 meters.
From Vinayak's observations, he estimated the climber to be at least 7,100-7,200 meters or lower than the previous opinion that Ueli was about 300 meters from the main peak of Nuptse. The climber, according to Vinayak, continued to move towards the peak of Nuptse I (7,861 meters), the highest peak of the seven other Nuptse peaks.
Moments later, suddenly Vinayak heard a sound like something quite big had fallen. He looked up at the cliff of Nuptse where he had seen the climber before, and it was now gone. Nuptse's ridge is clean, there are no more climbers moving nimbly to the main peak.
A moment later another sherpa who was descending from Camp 2 arrived at the place where Vinayak Jaya Malla was. And without further ado Vinayak says what just happened and invites the sherpa to check with him. The two agreed to go and see what happened.
And not long after, about 300 meters from the main climbing route from Camp 1 Western CWM to Camp 2, at exactly around 9:34 am Nepali time, they found the source of the falling sound that Vinayak heard earlier, who turned out to be a climber. And even more surprising because what they found later was the lifeless figure of Ueli Steck, the Swiss machine whose face was quite familiar in climbing the Himalayas and the world.
From his temporary observations, Vinayak offers three explanations why Ueli Steck could fall.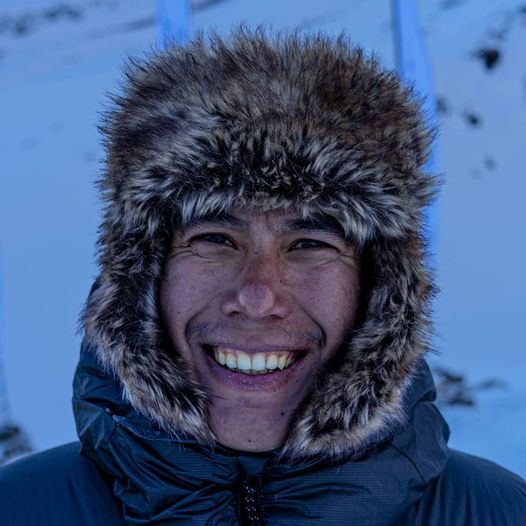 The first is; he was hit by falling rocks. This assumption is reinforced by Vinayak's discovery of a stone the size of a soccer ball covered in blood not far from Steck's corpse. The second; Ueli Steck may slip and fall, this is based on the missing crampons on one of the soles of Ueli's shoes. And the third is; Ueli Steck did not have protective equipment when he fell, this was reinforced by Vinayak's discovery of Ueli's body not wearing a harness.
Solo climbers usually always use a harness on steep and dangerous terrain. They use this harness to tie themselves to a cliff to rest when they are tired, drink, or just to lean on. Whether rockfall (overwritten by falling rocks), missing crampons and slipping, as well as fatigue, in Vinayak's initial conclusion, all could be the cause of the fall of a Ueli Steck.
So far nothing suspicious or strange. There is only a barrage of facts and discoveries that help explain a story that just happened. However, when Vinayak Jaya Malla helped collect and take inventory (record) of Ueli Steck's belongings, both at the place where he landed, and in his tent at Camp 2, this is where a mystery and questions arise.
Vinayak later said that at his landing, Ueli Steck was still wearing mountaineering boots for an altitude of 6,000 meters, crampons, a jacket, good mountain pants, and a small bag filled with drinking water, a little chocolate, a GPS and a camera.
These things are not enough for a Vinayak who seems to have a detective soul in him. He then also noted what Ueli didn't have where he landed. The objects that are added to the list, for example, are; helmet, gloves, harness, ice axe and also trekking pole.
Vinayak thought again, those things that didn't exist could have been lost when Ueli Steck fell. So he needed more accurate data to find answers, so Vinayak took an inventory of Steck's equipment and belongings in his tent.
In the tent, Vinayak and some of the other sherpas who were packing Steck's belongings found a sleeping bag, food, another pair of mountaineering boots, a pair of crampons, 50 meters of 5mm rope, and lastly; a pair of ice axes.
Vinayak was surprised by the fact that Ueli Steck did not carry a rope on his ascent. But Vinayak was even more surprised when he thought that it was very likely that Ueli Steck didn't have an ice axe on his ascent either.
An interesting conclusion developed later that Ueli Steck apparently (supported by the evidence found and presented by Vinayak Jaya Malla) climbed the cliffs of Nuptse without any protection at all. He had no harness, no rope, and no ice axe either.
Ueli Steck is indeed famous for his extraordinary climbing skills. It is commonplace for a Ueli Steck to complete difficult routes with just a pair of trekking poles. Even in one article he made, Dr. Leo Montejo, posted a photo of Ueli Steck standing at the top of Island Peak with just a pair of trekking poles, no axe at all. This is something interesting, considering that almost all climbers mostly need their ice axes to reach the top of Island Peak.
From further research and analysis, Vinayak became convinced that Ueli had climbed the same style (no ice axes, only with a pair of trekking poles) at Nuptse at that time, because that had indeed become part of Ueli's climbing style. Vinayak's description does make sense, although the trekking pole itself was not found, which was most likely lost when Steck fell.
If what Vinayak's assumptions and analysis are true. That Ueli Steck had climbed the undeniable North Face of the Nuptse (according to editor-in-chief Reinhold Messner) with just a pair of trekking poles, without axes, ropes and harnesses, then developed a view that made Ueli seem 'sloppy', and perhaps tend to be overly daring. to 'put him down at a very lethal risk'.
The North Wall of the Nuptse has a 70-75 degree slope with a mixed terrain of snow, ice and rock. How is it possible for Ueli to climb such terrain with just a pair of trekking poles?
"So, what do you think Ueli Steck was most useful and didn't take on the day of his ascent at Nuptse?" ask Dr. Montejo to Vinayak again.
"A climbing partner, he should be climbing with a friend" Vinayak replied curtly.
Of course Ueli Steck is widely known for his trade mark climbing solo. Soloist is the most famous feature of Ueli Steck, he conquers difficult and deadly paths alone.
However, it seems that Ueli's thoughts on this have also begun to change, it is evident that he invited Tenji Sherpa to complete the Everest Lhotse Traversing project that he is currently undergoing.
Unfortunately Tenji suffers from frostbite and according to the doctor's advice, will take several weeks to recover. Steck also briefly invited Yannick Graziani from France to climb Lhotse, but Graziani could not accompany him because he did not have a permit to climb Nuptse.
So, when there is no partner to accompany him to climb the northern cliffs of Nuptse then Ueli returns to his deadly 'style' of climbing solo?
Or has Ueli Steck, a world-class elite climber known for his rigorous training, disciplined preparation, and meticulous attention to detail, underestimated the North Face of Nuptse which he and Tenji previously called a 'dessert dish'?
No, no one knew about it, everything had crystallized into a mystery.
"If you have ever been to the Himalayas. You will often see Bharal or blue sheep, very high up in the mountains. They are very agile and fast to protect themselves from snow leopard attacks that want to prey on them. But sometimes, Bharal also falls off the cliff. Each time it happened, there was a different reason. Sometimes they fall due to falling rocks. Meanwhile, other times, they also fall from running too fast."
From various points of view and conclusions, this parable presented by Vinayak Jaya Malla may be the wisest one in responding to Ueli Steck's death on the North Face of Nuptse.
---
Most of the articles in this blog are translated from Indonesian-language mountaineering books written by Anton Sujarwo
---
Arcopodo Journal is home to the stories of the brave
This blog is your convenient home for discovering stories, legends and information about the world of adventure and mountaineering. You can climb along with the stories of the legends who tread the various peaks of the world. You can also feel the sensation of adventuring through the jungle and wilderness with the stories of others brave people. Soaring mountains, streams and storms, winds and misery, fear and achievement, will be the canvas for stories in the Arcopodo Journal.
Arcopodo Journal is managed by Anton Sujarwo, an outdoor enthusiasm and author of mountaineering books in Indonesia. You can also read Anton Sujarwo's other writings at the following link;
You can also get his books via the link below.